Japan, where traditions, culture, and history meet with the most advanced technology and modern-day conveniences, also has the most picturesque landscape. It is no wonder Japan has been one of the most popular tourist destinations in the world! So if you are planning to travel to this beautiful country, here are some helpful information, advice, and tips to keep in mind when planning your visit.
Table of Contents
Tips:
☛ Get an Inflatable Foot Rest for Air Travel for a more comfortable time on the way to Japan (click HERE to purchase from the Amazon AU Store)!
☛ Also, the Insta360 Go 3 is a small and lightweight camera, allowing you to take high-quality videos and photos when you travel (click HERE to purchase from the Amazon AU Store)!
The links above are affiliate links that give me a small commission for purchases made through them.
Start Planning Your Japan Trip at Least 6 Months in Advance
Planning ahead of time for at least six months is ideal, especially if you are traveling during cherry blossom or autumn foliage seasons. This is so you will have ample time to hunt for bargains, prepare any necessary travel documents, and most importantly, have more accommodation choices as hotel rooms are usually booked out fast in peak seasons in big cities.
The same logic applies to famous restaurants and popular attractions like the Ghibli Museum. Finding out if the places you plan to visit require a reservation is essential to planning so you don't find yourself being rejected at the door when you get there.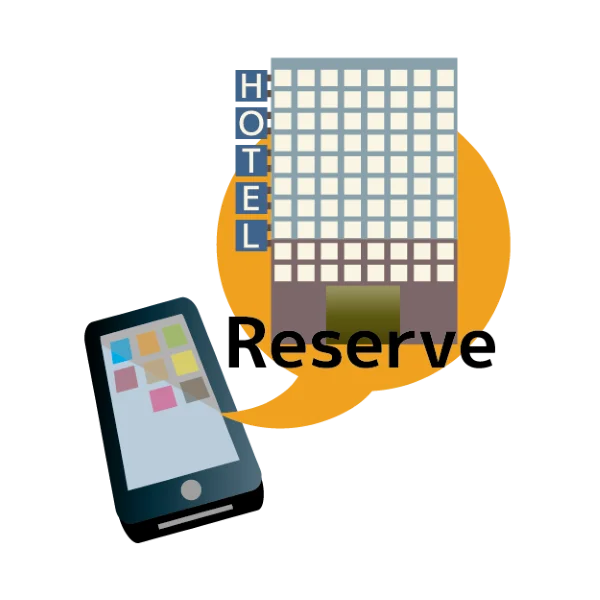 Tips on How to Build Your Ultimate Japan Travel Itinerary
Once you have some ideas of which prefectures and the main cities you want to visit on your next Japan trip, we recommend you map them out on a piece of paper, if not on Google Maps. It will give you a visual idea of how far away each destination is apart from the other.
Your next step is to find out how you will get from one prefecture to another. Consider who you will be traveling with. Is it easier to travel by using bullet trains, highway buses, or airplanes? Remember to check out the price for each option to find the most economical and the best choice that suits your upcoming Japan holiday.
In step 2, you might find that a few areas you want to visit may not fit into most of the other regions you want to visit. This is a sign of reconsidering whether you want to leave them out. For example, if most cities you want to stop by can be accessed with a JR East Pass, but you also want to explore Hiroshima, which is in a totally different direction, consider whether the effort and time justify the desire to visit Hiroshima.
Then do the same process for the attractions you want to visit in each city. Are they located more or less on the same train line, or are they mostly scattered randomly throughout the city?
Lastly, book your accommodation according to the distance from the stations/bus stops where you will be catching trains/buses from. Dragging your heavy luggage around is the last thing you want to do while traveling in Japan! Alternatively, baggage forwarding service can be easily arranged at your hotel's concierge.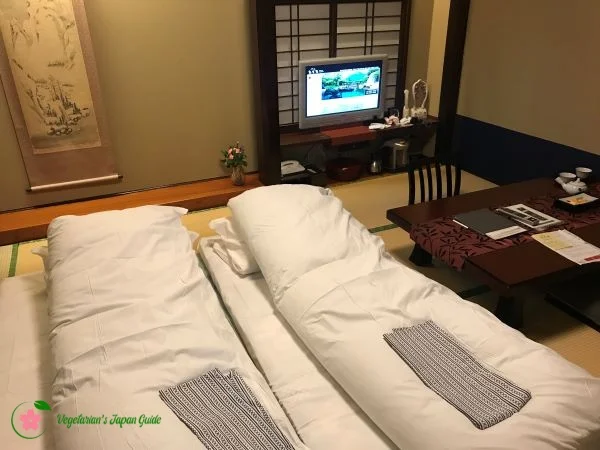 If there is a particular ryokan that you really want to stay in overnight, you need to map it on the map of your interest as well. Otherwise, leaving accommodation booking until the end of the planning process is better because you can minimize the chances of needing to cancel your original booking.
With that being said, if you are traveling in Japan during the peak seasons, making some reservations close to public transportation first should be a smarter idea. Hotel rooms or Airbnb around popular attractions can be really hard to come across if you don't act early.
So try to book with the facilities with no or minimal cancellation charges once you have a rough idea of where you want to go (i.e. step 1).
Pocket WiFi or Japan Travel SIM Card?
The internet has become a necessity nowadays, especially when we are traveling. While free WiFi is mostly available at department stores, on trains, and at main attractions in big cities, it is still advisable to have your internet with which your phone can connect.
Below are the two options that you can choose from. Your final choice may vary depending on whether you are traveling solo or with a group of people.
Travel SIM Card: this option gives you the most freedom during your travel. The SIM card may come with limited or unlimited data usage. And if you need to make phone calls in Japan, you can also get one of those that allows you to call out.
Pocket WiFi: the wireless router is usually more expensive to rent than a travel SIM. The upside is it can be shared by more than one person, making it suitable if you are traveling in a group and will mostly stick together.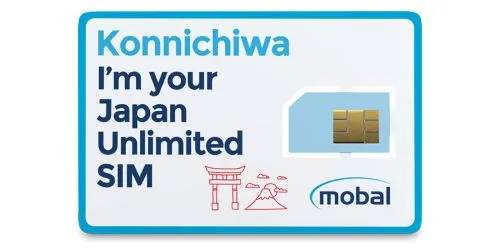 For more information on pocket WiFi, Japan Travel SIM cards, and our recommended service provider, refer to our "SIM Card, eSIM, or Pocket WiFi, Which One to Use in Japan?" article.
Tip: Your accommodation providers are usually more than happy to make reservations on your behalf. The service is usually free of charge as well. So instead of paying and calling yourself, ask the staff at the reception! The same goes for booking chartered and/or sightseeing taxis in rural areas. The train station staff can usually make the phone call for you too.
Japan Railway Pass (JR Pass)
Before you leave the airport, another place you might want to drop by is Midori no Madoguchi (みどりの窓口) of Japan Railway if you have a JR Pass exchange voucher or want to get a JR Pass.
Although you can exchange your voucher at other major JR stations, doing so at the airport is probably the most convenient. Exchanging your voucher doesn't mean you have to start using it on the day. The staff at the ticket gate will "activate" the pass for you by filling out the date on the pass when you show the pass to them the first time.
The cities in Japan are connected by their railway networks. In big cities like Tokyo and Osaka, the networks are extra confusing for non-locals as there is more than one railway company operating. Japan Railway Group (JR) is just one of the many railway companies in Japan. It was a government-owned national railway company up until 1987. Currently, it is an aggregated term of the seven private railway companies, each looking after the railway of a certain region.
As such, if you aren't getting a nationwide JR Pass, your JR Pass might not cover some of the stations you plan to visit because the part of the railway belongs to another JR company, or the station simply just doesn't belong to JR Group.
There Is More Than One Type of JR Pass
For all the JR passes that cover different regions, there are two types of passes. One is ordinary/economy, and the other is the green pass. The economy is usually good enough. But if you are looking for a more luxurious travel experience, go with the green pass. It is first-class on bullet trains that give you extra comfort and services.
JR Pass can be bought online, at JR designated offices, or at ticket offices in Japan.
Tip: Purchase your JR Pass outside of Japan and save on the tax that would have been charged if you got it in Japan.
A List of JR Passes that Covers Tokyo
Below is a list of JR passes covering Tokyo and other regions. Please keep in mind that depending on your itinerary, a JR pass may or may not be worthwhile for your trip. You can estimate the transportation cost using Google Maps and compare the total price to a JR pass.
A List of JR Passes that Covers Kyoto
Below is a JR Pass list covering Kyoto. Most of the below passes allow you to take the Kansai Airport Express Haruka from Kansai International Airport, and you will be in Kyoto in 75 minutes. Purchase your pass in advance to save on tax!
☛ JR West Kansai Pass (1, 2, 3 or 4 Days)
☛ JR Kansai WIDE Area Pass (5 Days)
☛ 7-Day Setouchi Area Pass
☛ 5-Day JR Kansai-Hiroshima Area Pass
☛ 7-Day JR Sanyo-San'in Area Pass
☛ 7-Day JR-WEST All-Area Pass
☛ 7-Day JR Sanyo-San in-Northern Kyushu Area Pass
☛ JR Whole Japan Rail Pass (Consecutive 7, 14, or 21 Days)
Things that You Want to Know about JR Pass
This pass can only be used by short-term stay tourists.
It offers unlimited rides on JR trains for one, two, or three weeks, depending on the pass you bought.
Many websites are accredited to sell the JR Pass. If you purchase it online, you will be given a voucher to be exchanged for the actual pass once you are in Japan.

The vouchers can be exchanged at designated major JR stations. You can also check online which JR stations are allowed to exchange vouchers.
You need to present a passport to acquire the actual pass.

You can also choose to purchase the JR Pass on the official website. This allows you to reserve the bullet trains you want to take.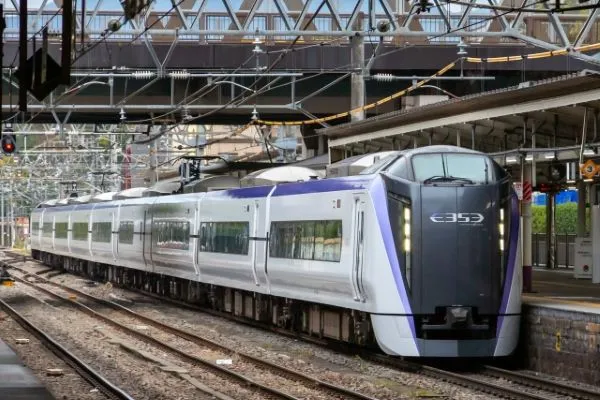 Tips:
☛ Your JR Pass lets you board the reserve carriages of the bullet train. So book your seats on the bullet train beforehand at the ticket office to guarantee a seat!
☛ Refer to our Guide to Tokyo's Transportation Passes if Tokyo is on your itinerary!
Do I Need a JR Pass & Is the JR Pass Worth It?
Once you have a rough idea of which prefectures and cities you want to visit during your next Japan trip, it is time to figure out if you need a JR Pass because not all itinerary needs one.
Our Guide to Do I Need a JR Pass & Is the JR Pass Worth It article has everything you need to know about the nationwide and regional JR Passes. It also covers other factors that can help you decide if a JR Pass is or is not worth your upcoming trip!
When to Exchange Your Japanese Yen
If you already know for sure that you will be traveling to Japan soon, start to keep an eye on the currency exchange rates. We will recommend making the exchange in batches if the transaction fee is low in your country because you will never know if you will get a lower rate the following day!
If you are coming from the U.S. or Eurozone, you might want to hold off exchanging your cash until you arrive in Japan because you might be worse off if you exchange in your country. Japan offers a discounted exchange rate for USD and EUR.
With that being said, it is still better to confirm for yourself while you plan your trip, as the situation can always change. To confirm, you can check on Mizuho Bank's website HERE.

Why Do I Need Japanese Yen when I Travel in Japan, and Where Can I Get the Japanese Yen from in Japan?
If you wonder why we bother exchanging cash when we have credit/debit cards or other non-cash payment methods, it is because Japan hasn't fully embraced cashless technology. Many of the restaurants and attractions you will visit still only accept cash (especially the smaller ones and outside of capital cities). Below are some ideas of where you can source your Japanese yen from.
Exchanging your money at airports or banks is usually a better idea for better rates and lower transaction fees. Rates at hotels or other smaller service providers will usually result in a higher exchange rate and transaction costs.
Purchase one of the pre-loaded travel money cards that enable you to withdraw from the ATMs in Japan. This is so you don't need to carry a large amount of cash around.
Open an account in your home country that comes with an ATM card that can be used overseas. Again, so you can withdraw when you need the cash at the local ATMs.
Tip: Most convenience stores in Japan have an ATM installed. Note the transaction fees will be charged upon each usage.
How Much Japanese Yen Do I Need?
We will focus on how much, on average, you will need to spend on your meals here because, depending on your itinerary, the amount of cash you will be spending at attractions can vary significantly. Below is a guide for average adults.
Breakfast: 300 – 1,000 yen

Breakfast items at convenience stores or bakeries can go for less than 300 yen. But a buffet at hotels can range from 800 – 1,500 yen.

Lunch: 1,000 – 2,500 yen

Lunch at regular restaurants, such as a bowl of ramen, costs around 8,00 – 1,200 yen. If you want to dine at fancier restaurants, it can go up to 2,500 yen or even more.

Dinner: 1,000 – 3,500 yen

Again, dinner at average local restaurants can be between 1,000 – 1,500 yen.
All-you-can-eat restaurants and slightly more luxurious restaurants usually have a price tag of around 3,500 yen.
If you want to have Kaiseki Kaiseki Ryōri, which is a multi-course Japanese-style meal, it can range from 5,000 to 15,000 yen or even more, depending on where you go.
Reservations for Restaurants, Attractions, and Activities
If you plan to dine at a fancy restaurant, having a reservation guarantees your seats and is essential in some cases. You can make a booking at reservation websites such as Byfood, Voyagin, Klook, or TableAll, which allow you to have reservations online – all in English.
For

regular restaurants

,

1 to 2 weeks prior

is enough time for you to have a slot. But for

Michelin restaurants

,

three months prior

might still not be sufficient.
Remember to check if the reservation platform charges a reservation and cancellation fee.
For family restaurants, Conveyor-belt, or other budget or chain restaurants, reservation is unnecessary. But if you will be dining in a large group like six or more people, a reservation is advisable.
Most restaurants don't have an online reservation option. If you don't speak Japanese, you might find it difficult to make a booking. If you are staying at a hotel, you can ask the concierge or staff at the front desk to book the restaurant on your behalf, as an English-speaking representative is most likely present.
Tip: You can utilize the services provided by Pocket Concierge for restaurant reservations!
Traveling in Regional Japan
Traveling in regional parts of Japan by public transport means riding in buses and trains. The number of services can be extremely limited, so check the timetables in advance while you plan and stick to them.
Navitime is a very popular transportation search engine. You can search all schedules and routes of trains, flights, and even airport shuttle buses. While it may seem tricky to navigate your way through the website, there are readily available guides to enable you to utilize the service.

Or, just follow our articles as we provide detailed information on how to get there by public transport!
Seasonal Attire: What to Wear in Japan?
Japan is a country with very distinct seasons. On top of that, the weather differs significantly in different parts of the country and between mountainous areas and the big cities. So, make sure you know what clothes are appropriate for your next Japan trip, so you don't end up catching a cold halfway through or fainting from the heat!
For more information, refer to our article on What to Wear in Japan in Each Season!
Etiquettes in Japan: A Must-know for All Tourists
Japan values respect and courtesy more than any other country. That is why you want to know some common etiquette so you will not be frowned upon in the country.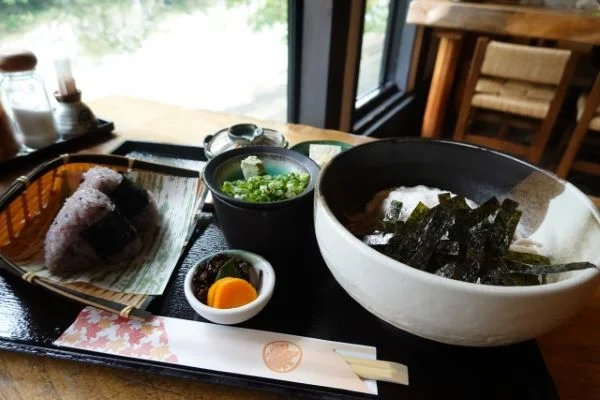 Don't waste any food on the table when dining out, especially if you are visiting your Japanese friends. They find wasting food very offensive.
Always place the chopstick flat horizontally or across the bowl on the chopstick stand. Be as organized and careful as possible in using chopsticks, as this is very valuable to Japanese culture.
During Kampai or "cheers", do not fill your glass. Wait for somebody else to fill it out for you and do the same favor to someone else.
Avoid eating while walking as much as possible. The Japanese think it is impolite. They usually stand and eat close to the entrance if a dining area isn't provided at a facility.

With this being sad, eating while walking is more acceptable on occasions such as festivals, where temporary stalls are set up.
When in public areas, always offer your seat to those who need it more than you, like the elderly, a pregnant lady, or a parent/guardian carrying a child.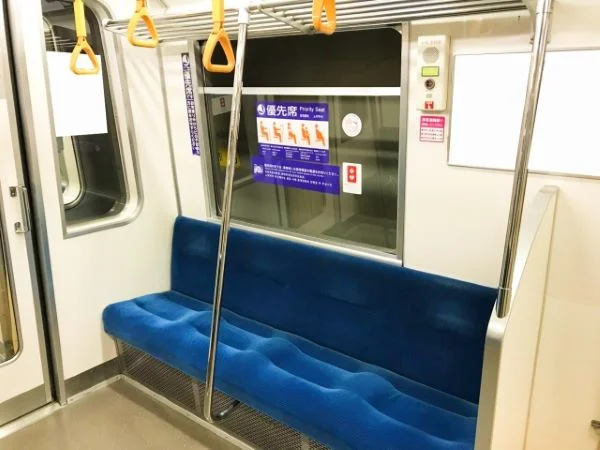 Tipping is not a common practice in Japan, but if you really feel like giving for an excellent service you have received, place the money inside an envelope (or even wrap it up with a napkin if you don't have any better option).
Use the tray provided when paying. Shops and restaurants often have trays at the register for the sole purpose of placing cash or cards.
Take your shoes off when entering a house, a shrine, a temple worship hall, or a traditional Japanese restaurant. Wearing your shoes at these places is very infuriating for Japanese people.
Refrain from making loud noises in public and on trains and buses as the locals find it very disrespectful. Be sure to put your phone in silent mode and use a headset when watching videos or listening to music.
Absolutely no littering! Japan is one of the cleanest countries in the world, and it is a no-brainer why you should never litter.

If you can't find a bin, bring the garbage back to your hotel.

If you accidentally dirty the toilet, please clean it up before leaving.
Not all facilities allow photography. Please check before using your camera.

The same idea applies to Geisha/Maiko.
When You Are in Japan
You are likely to have a hard time finding stir-fried or boiled vegetables. So if you don't like salad, you might experience constipation. Bringing laxatives with you can be a good idea.
Restaurants in Japan usually only offer hot or iced water. If you need something in the middle, request both and mix them together.
Ordering drinks without ice usually means you won't receive a full cup of beverage because the ice isn't there to increase the column (´▽`*).
The taxi's doors open and close automatically. Please don't try to close the taxi door yourself.
Enjoy Your Upcoming Japan Trip!
Japan has great things to offer not only to the locals but also to tourists and foreigners. It is hard not to love this culturally rich, vibrant, dynamic, and hospitable country. If you are planning to travel to Japan, have an organized itinerary and know some basic customs and traditions of the country. This will ensure a smooth, relaxing, and memorable travel. Plan ahead, plan well, and enjoy every moment of your trip!
SIM Card, eSIM, or Pocket WiFi: Which One to Use in Japan?
If you haven't already, get your internet connection in Japan sorted out as soon as possible. The last thing you would want to do after landing in Japan is spend time deciding what product and from which company you should rent a pocket WiFi or purchase a SIM Card. Another common question is whether to rent a pocket Wi-Fi or purchase a SIM Card.
So refer to our SIM Card, eSIM, or Pocket WiFi: Which One to Use in Japan article that answers all your questions about how to stay connected to the internet when you are in Japan!
Getting a Better Understanding of Tokyo's Train System
If you had a chance to look at Tokyo's train map, you might be startled at first glance. With so many train companies owning train lines and stations in Tokyo, the city's train map can be confusing and seem complicated to many tourists.
So if you want to gain a better understanding of Tokyo's train system, refer to our Guide to Tokyo's Transportation System and Train Routes!