The taste of the coffee may be subjective, but what beats a cup of coffee made from freshly roasted beans??
When you visit Okayama Prefecture, don't forget to grab a cup of coffee and even a few packed freshly roasted beans to take home with you before you head to the famous Kurashiki Bikan Historical Quarter from Tenryō Coffee Shop (天領倉敷珈琲)!
Tenryō Coffee Shop – A Coffee Specialist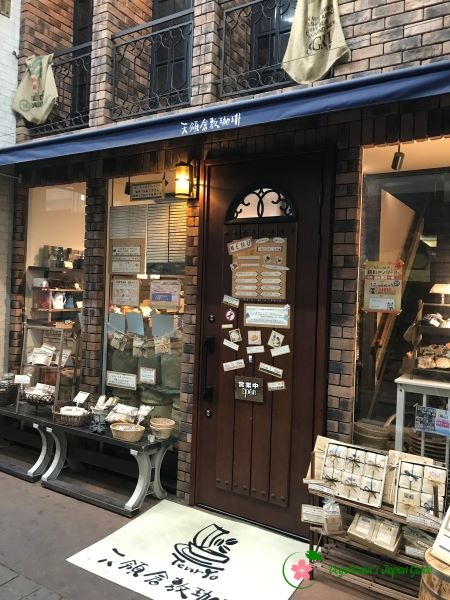 Just a 5-minute walk from JR Kurashiki Station, you will easily spot this small but unique European-style coffee shop.
The great thing about this shop is that you can pick the roasted style of your choice! Whether you just wanted it raw or full city, French or Italian, they can all accommodate! Furthermore, depending on how you would like your coffee made, they will be able to grind it for you accordingly (=゚ω゚)ノ.
Even better, if you pre-order the roasted beans ONE DAY before your pick-up, you get 10 grams extra!
If you wish to pre-order one, you can call them at +81-120-928-997 or order online HERE (note the coffee shop currently only has a Japanese website. If you need help with ordering and translation, please contact us HERE. We will be more than happy to assist!
As soon as you enter the shop, you will encounter a variety of coffee beans from around the world!
You can check out the different kinds of coffee beans and their origin HERE on their website and translate the webpage using Google Chrome's translation function at the right of the address bar.
Tip: Grab one of their drip pack coffee! You can prepare your coffee almost like you will do with black tea! It is convenient for travel and a great gift idea (*'▽').
Tenryō Coffee Shop's Layout
Here is the roaster that the shop uses!
Just by looking at the roaster doing its work with the nice aroma of the beans lingering in the air, it has already completed our day (´▽`*).
Tip: Roasting a batch of beans takes roughly 10 minutes. So if you are in a hurry, it is always a good idea to order in advance (or you can come back to pick it up after you have your fill at the Kurashiki Bikan Historical Quarter).
On the second floor, there is a small dining area for their customers to spend some relaxing time with a cup of coffee.
When we first visited the shop, we also ordered some delicious cakes to go without coffee. But due to Covid-19, this cafe area is currently closed.
For their takeaway menu, check out their current menu HERE.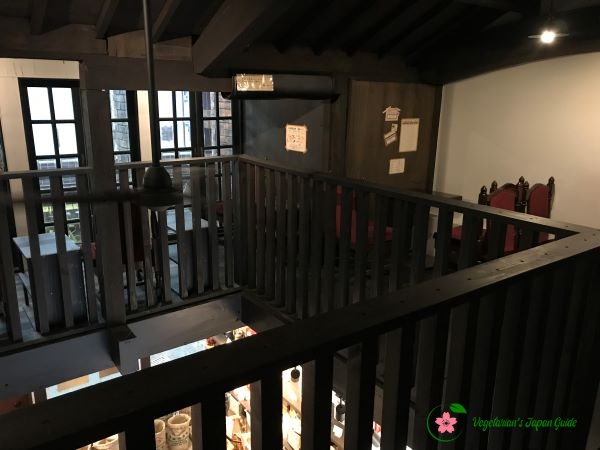 Tenryō Coffee Shop's Business Hours
The shop is open between 11:30 – 17:00 every day except for Mondays and Thursdays.
For coffee roasting, the shop will take orders until 16:30 (pick-up time is the same as the shop's opening hours)
How to get to Tenryō Coffee Shop??
The shop is just a 5-minute walk from JR Kurashiki Station!
Explore the Famous Kurashiki Bikan Historical Quarter
Kurashiki Bikan Historical Quarter is a historic area filled with traditional Japanese buildings, perfect for some photography sessions.
With a variety of shops, trendy cafes and galleries in the area, you can easily spend a whole day here without getting bored!
Find out more about this gorgeous part of Japan with our Kurashiki Bikan Historical Quarter article!