Vegetarian-friendly restaurants are hard to come by in Japan. It might be easier in big cities like Tokyo and Kyoto, but in less visited areas like Mt. Shosha (書写山), we vegetarians must do our homework to find the best dining options available and to ensure we have enough energy to explore!
Important:
☛ Myōkōin Engyōji Kaikan where a vegetarian set menu used to be served has been turned into a Shokubō for pilgrims to stay for a night. Instead, Shōjin Ryōri (Buddhist vegetarian cuisine) is served at Engyōji Temple's Juryō-in Hall (壽量院) from April to November. An advance booking is required by emailing [email protected].
☛ Non-vegetarian light meals and desserts are provided at Hatsuki Chaya (はづき茶屋).
Tips:
☛ Whilst a minimum of 5 people is required to make a reservation for the Shōjin Ryōri, check with the temple even if you don't have 5 people in your group. The temple has advised that if, on the day of your visit, there are other people booked to have Shōjin Ryōri, they can still serve you!
☛ To make a booking, you can also Facebook message them through their Facebook page.
☛ To get to Juryōin, please refer to the map of the temple HERE. As the map is only in Japanese, please try to locate the characters "壽量院". As a guide, the ropeway station is at the right bottom corner.
When you come to Mt Shosha, Engyōji Temple must be on your itinerary for the day! The most important reason is, of course, to eat! The temple not only provides multiple dining options to its visitors, but also, no reservation is required for its vegetarian set menu!
Myōkōin Engyōji Kaikan is the place where Engyōji Temple serves its visitors the vegetarian set menu. You might be thinking, "why is there only one place where I can dine on the whole mountain? That means I can't venture too far away from this place".
But don't worry, if you start your journey from JR Himeji Station in the morning, you will be hungry by the time you reach Myōkōin!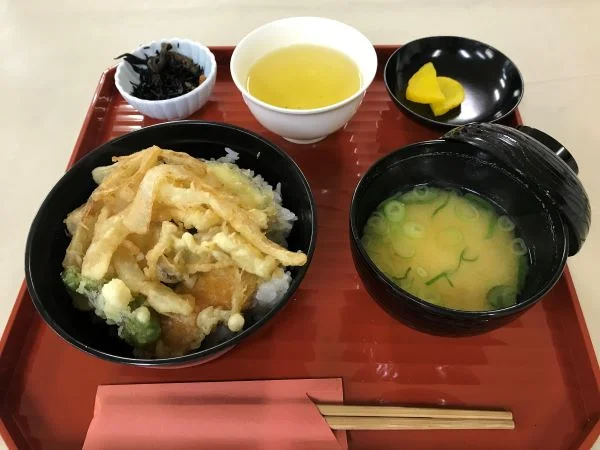 Our Journey to Engyōji Temple
Engyōji Temple's area itself is huge! After a 30-minute bus trip, waiting to board the ropeway, and some trekking to get to the front door of the temple, you will be starving by the time you reach Myōkōin Engyōji Kaikan!
We visited the temple in mid-November, the best time to visit and experience the beautiful autumn colors!
On the left is the entrance of Myōkōin Engyoji Kaikan, which is not too far away from the gate of Engyōji Temple.
Unique Souvenir from Myōkōin
The plate cloth at Myokoin Engyōji Kaikan is really special, and you won't be able to find it anywhere else.
Actually, instead of table clothes, it is a piece of paper with a short poem written in calligraphy and a drawing of a flower that blossoms in the current season.
There were quite a few different patterns of plate cloth when we got there, and the one in the photo on the right is the one we liked the most!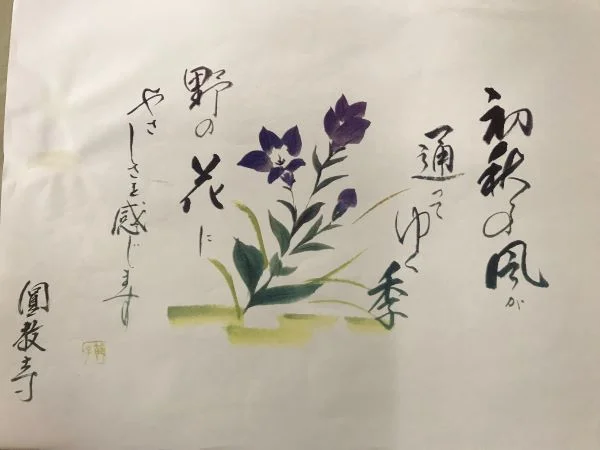 How to Get to Myōkōin Engyōji Kaikan?
Please refer to our detailed guide to Engyoji Temple at Mt Shosha.
Myokoin Engyoji Kaikan is only a 20-minute scenic walk from the ropeway station!