Did you know that Tokyo has two major international airports? If you have a layover in Japan, you may arrive at one airport and depart from another. The Tokyo Narita Airport and the Tokyo Haneda Airport are located approximately 80 km apart from each other. This means you will want to allow yourself at least 2 hours to travel from Narita Airport to Haneda Airport or vice versa. If you are wondering how to get from one airport to the other and whether you have time to do some sightseeing, read on to find out everything you need to know about how to travel between Tokyo's two airports, with some tips on transit included!
Transportation Options Between Narita and Haneda Airports
There are three main ways to transfer between the Narita and Haneda airports. Each has its pros and cons.
By Bus (リムジンバス)
Taking a bus is the easiest and most convenient way to travel between Narita and Haneda Airports.
Limousine Bus is the direct bus service that fetches you between Tokyo's airports.
The bus service departs approximately every 20 minutes during the day, with less frequent services in the early morning and late evening.

Refer to HERE for buses departing from Narita Airport and Haneda Airport

The tickets cost

3,200 yen for adults
1,600 yen for children from the age of 6 to elementary school students

The travel time for taking the Limousine Bus is about 60 to 90 minutes, depending on traffic.
You can buy bus tickets inside both the Narita and Haneda Airport terminals, and the Limousine Bus stops at all three terminals in both airports. The bus is very comfortable and is the fastest way to get from one airport to another if you have a shorter layover.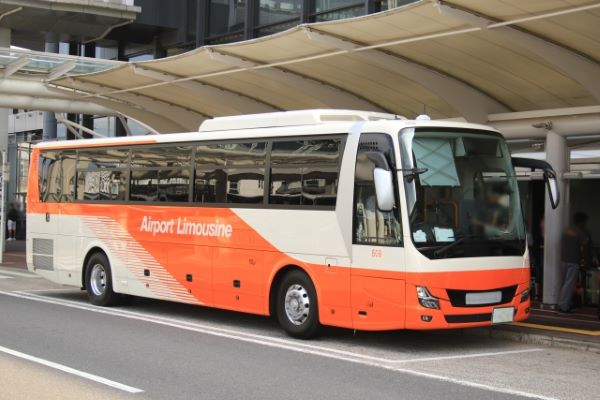 Tip:
☛ As Limousine Bus runs on normal highways, refrain from boarding the bus during peak hours and public holidays to avoid potential traffic jams.
☛ If you plan to do some sightseeing in Tokyo for up to 3 days, consider purchasing one of the Limousine & Subway Pass to save. For more information and pricing, please refer to the official website HERE. You can make a reservation HERE.
Reserving a Seat on Limousine Bus
Because once a bus reaches its capacity, you won't be able to board. You can make a reservation to secure a seat on the bus that best suits your schedule. For more information on how to make a reservation, please refer to the official website HERE.
As a general guide, book for the bus that arrives at the airport at least

60 minutes before your domestic flight departure
120 minutes before your international flight departure

If you want to get out of the airport as soon as you arrive, reserve the bus that leaves the airport around

60 minutes if you will be getting off a domestic flight
90 minutes if you will be getting off an international flight

The peak hours for international arrival are between 3 pm to 6 pm
Tip: Unless you have purchased one of the non-amendable products, you can amend your booking online up until 5 minutes before the bus's departure time.
By Train
Another option to travel between Narita and Haneda airports is to take the train.
Traveling Between Narita and Haneda Airport by Direct Trains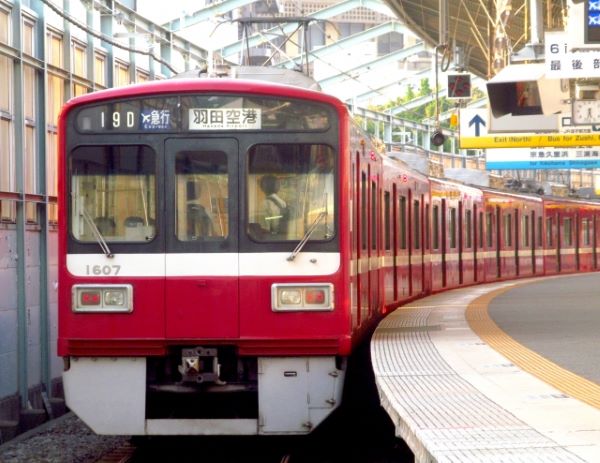 Direct trains operated by Keisei (京成電鉄), Keikyū (京急電鉄), and Tokyo Subway (都営地下鉄) depart from the airport at approximately 40 minutes intervals.

The name of the train is Keisei Narita Skyaccess and is also known as "Access Express (アクセス特急)" or "Airport Kaitoku (エアポート快特)".

The cost is 1,760 to 3,080 yen, making this option the most economical.
It takes about 90 to 105 minutes to get from Narita Airport to Haneda Airport or vice versa.
Traveling Between Narita and Haneda Airport by Non-Direct Trains
The direct train we mentioned above runs through the rail track owned by three rail companies (Keisei, Keikyū, and Tokyo Subway). If you can't board the Airport Express, you can get to the other airport in Tokyo by going through the same route, except you have to change trains at least once.
The fastest way with a Japan Rail Pass is to take the Narita Express from Narita Airport (成田エクスプレス) to Shinagawa Station and then change for Keikyū's trains to Haneda Airport. If you don't have a JR Pass, this journey will cost you between 3,550 yen to 5,120 yen.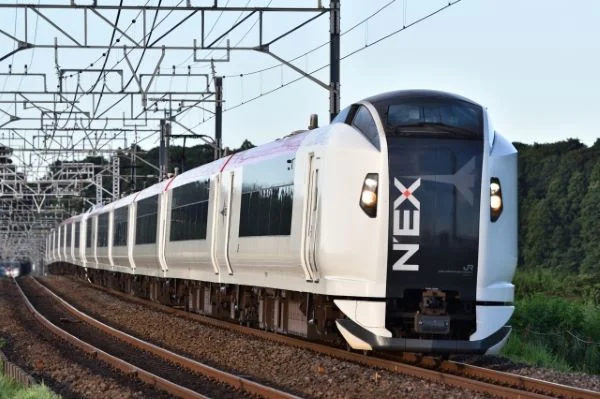 There are other ways you can travel transfer from the airports in Tokyo, but it can get confusing and tiring with more transfers between trains operated by different companies. So if you aren't traveling light or aren't familiar with Tokyo's transportation system, we recommend sticking with the routes mentioned above.
By Taxi
Hiring a taxi to take you from one airport to another is the fastest yet most expensive mode of transportation. Expect to pay about 30,000 yen. If this is within your budget, then it is very convenient. Most travelers will only use this option in a situation where they may have a tight layover, and the bus or train doesn't fit into their schedule.
You can book with KM Group for their taxi service from either of the airports. Please refer to Ota-ku in the pricing table. Toll charges are 3,200 yen.
Tip: In addition to hiring a taxi, you can also book a fixed-rate private transfer.
☛ From Narita Airport
☛ From Narita Airport With Discount for Return Trip
☛ From Haneda Airport

Things to Be Aware of During Transit in Tokyo
One of the most important things to be aware of during transit is the length of your layover. Realistically, you want to leave at least 4 hours for transportation between the airports (best to plan for about 5 hours). In addition to the transfer time between Narita and Haneda airports, it is important to consider the time required to clear immigration/customs and retrieve your luggage when you arrive in Tokyo and the time needed to check in at the other airport and go through security.
Also, be aware that if you choose to take the train option with the transfers, you will have all of your baggage with you. This may not be a big deal if you are traveling light, but it may be a little difficult if you have several bags.
A Visa Is Required to Transfer from Narita to Haneda Airport
Another thing to be aware of is that a Japanese visa is required to travel from one airport to another in Japan/Tokyo. Definitely check with your airline and/or immigration department of Japan for current visa restrictions if you are not a Japanese citizen and coming from another country.
Important: Since the pandemic, rules and regulations are constantly changing, so you will want the most current information.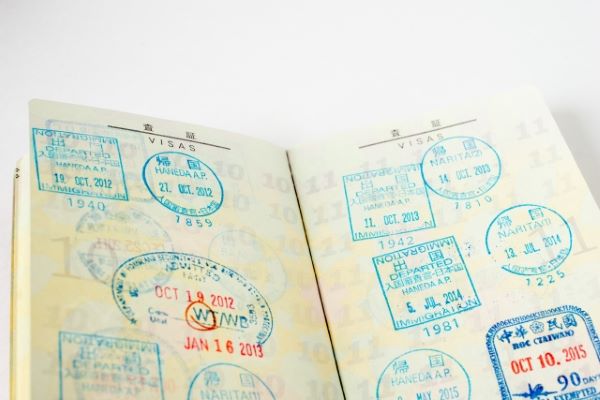 Tip: Refer to the Ministry of Foreign Affair's website HERE to check if your passport is in the visa exemption scheme for short-stay tourism and business travel.
Can I Enjoy Some Sightseeing During Transit in Tokyo
If you happen to have a Japanese tourist or transit visa and a very long layover, it is possible to do some sightseeing during transit.
Taking a train should be the most convenient way to get to downtown Tokyo. If you are going to catch a JR train, depending on how long your transit is, you might only have time to visit the attractions around Tokyo Station (e.g. the Imperial Palace) before you have to hop onto the train to the airport.
You can also take the Skyliner from Haneda Airport to Keisei-Ueno or Nippori, where you can walk to shopping areas and parks before boarding the next leg to the airport.
What to Do With Luggage During Transit in Tokyo/Japan
Regarding your luggage, there are plenty of coin lockers at each station in Tokyo. At major stations, luggage storage facilities are also available. Recently, ecbo cloak is another feasible and economical option you can choose from.
You can also choose to head to the departing airport first. Either check your bags in or store them at the airport and then take the train or a taxi to visit the attractions of interest.
Multiple Tokyo tour companies provide tours during airport layovers, so you might want to check and see who is currently operating. This is, of course, if you have plenty of time and depends on Japan's current rules and regulations.
Tips on How to Enjoy the Transit in Japan's Airports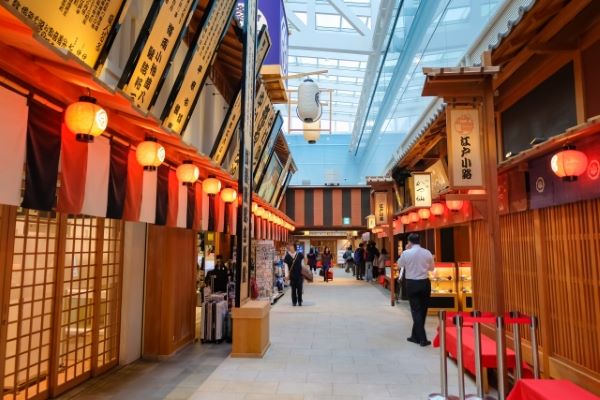 If you don't have a long layover, strolling through the souvenir shops in Japan's airports is what most tourists love to do. The number of delicious snacks and local specialties sold in the airport will surely blow your mind off. Moreover, enjoying a plate of dessert or a meal in one of the cafes and restaurants is another great way to enjoy the transit in Japanese airports.
If eating and shopping isn't your cup of tea, you can utilize the free WiFi in the airport to browse the web or YouTube. Downloading an app on your phone to learn some Japanese phrases that you can try out at the airport is another thing tourists might do during their transit.
Depending on which terminals you arrive at and/or depart from, the amount of amenities differs. So it is always a good idea to research the airport's website to plan your transit. If you think you will spend most of your transit on your electronic devices, make sure you have the charger with you. Furthermore, downloading the music/videos in advance is recommended. While there is free WiFi, it can be unstable at times.
Other Japan Trip Planning Tips
If you are planning your first Japan trip, check out the article HERE. You will find information about Japan's weather, when to book hotels and restaurants, when to exchange the yen, and more!